Our Valves are produced according to International ASTM ANSI Standards, ASTM API Standards, and ASTM DIN Standards in India. 
Swing Flex Check Valves are two-port valves, implying that they have two openings, one for fluid to open and the other for fluid to leave. There are several varieties of Swing Flex Check Valves, utilized for a broad variety of purposes. Swing Flex Check Valves are most commonly used for household items. Although Vylmech Engineering Pvt. Ltd.'s Swing Flex Check Valves are obtainable in a Broad Range of sizes and costs, they are frequently very small, uncomplicated, or economical. Swing Flex Check Valves work automatically and most are not controlled by a person or any external control.
Operating Manual:
Swing Flex Check Valves are flow sensitive and rely on the line fluid to open and close. The internal disc provides the flow to pass ahead easily, which opens the valve. The disc begins shutting the Valves as forwarding flow reduces or is reversed, depending on the design. Construction is usually simple with only a few components such as the body, seat, disc, and cover. Depending on the design, there may be other parts such as a stem, hinge pin, disc arm, spring, ball, elastomers, and bearings.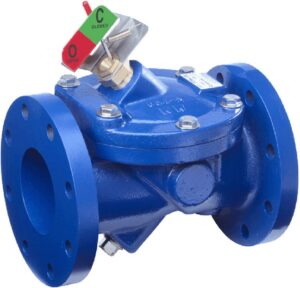 Essential Characteristics of Swing Flex Check Valves:
Metal or soft seated options.
Renewable nickel alloy seat.
Integral elastomeric seat.
Variety of flange configurations.
Spring-loaded hinge.
External spring adjustment.
Manual override.
Serviceable in-line.
Variety of material options.
Variety of bore sizes.
Wide temperature ranges.
We might work together and might start a trustworthy work relationship for a long time.