Vylmech Engineering Pvt. Ltd. is one of the preeminent Manufacturers, Exporters & suppliers of Plate Flanges.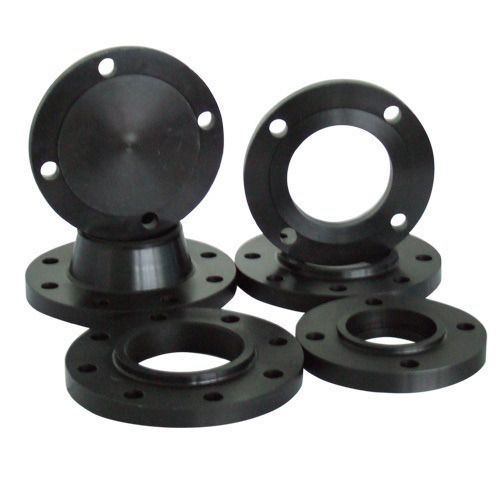 Carbon Steel Flanges are obtainable in different dimensions. Exhibiting the properties such as high strength, high toughness, excellent fatigue strength, superior chemical resistance, and high stress-corrosion cracking resistance, those flanges are excellent for comparing numerous pipes and are important while assistance is required for mechanical pieces.
We extend a broad scope of Plate Flanges that are possible in plate, plate blank, and screwed boss kinds. These plate flanges are manufactured with classified stainless steel, duplex steel, nickel alloy, and copper alloy ensuring excellent functionality and sleekness. Based on the specifications, specified by our consumers, we can also produce these plate flanges within the designated time.
Types
 Square Flange, Forged Flange, Nipo Flange, Customized Flange, Spectacle Blind Flanges, Socket Weld, Large Size Flanges, Weldneck Flanges, Threaded Flanges, Slip-on Flanges, Lap Joint, Reducing Flanges, Orifice Flanges, Long Weld Neck Flanges, Screwed Flanges, Plate Flanges, Groove Flanges, Flat Face Flanges, Raised Face Flange, Ring Type Joint Flanges, Drawing Flanges
Class
 150 LBS, 300 LBS, 600 LBS, 900 LBS, 1500 LBS, 2500 LBS AND DIN STD 6, 10, 16, 25, 40.
Standards
 ASTM A 105, ASTM A 694-F42, F46, F52, F60, F65 & F70.
Materials of Construction
Mild Steel
Carbon Steel
Stainless Steel
We might work together and might start a trustworthy work relationship for a long time.