Our Valves are produced according to International ASTM ANSI Standards, ASTM API Standards, and ASTM DIN Standards in India. 
These valves are heavy duty normally called 800# and 600# ratings. The Forged Body constructed from A 105 Carbon Steel and Forged SS 304 or Forged SS 316 can be prepared on the request. The end connections of valves are socket weld, Screw End, butt weld end valves, and flanged valves. These valves are engineered as per BS 5351 and sizes -1/2 inch to 2 inches.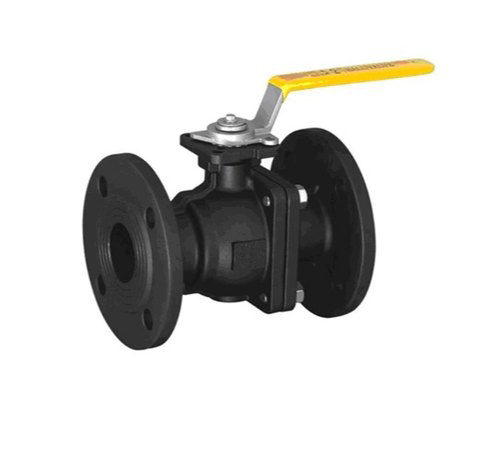 The valves as made as per 300#, 600# & 800 # Pressure Rating. We are implementing the PTFE/CFT as Seat and Seal. We manufacture valves from certain guaranteed raw materials with a material test certificate, hydraulic analysis certificates, Mill TC 3.1.B prepared with all quantities.
TYPES
Forged Carbon Steel
Forged Stainless Steel – Three Piece Design Blow – Out Proof Stem,
Floating Ball Full Reduce Port
Forged Ball Valve's Advantages:
The fluid resistance is small.
The external force required for opening and closing is small.
The flow direction of the medium is not limited.
When fully open, the sealing surface is less affected by the working medium than the shut-off valve.
the body shape is relatively simple, the casting process is better.
Forged Ball Valve's Limitations:
The external dimensions and opening height are large. The space required for installation is large.
During the opening and closing process, there is relative friction between the sealing surfaces, which is likely to cause scratches.
Gate valves generally have two sealing faces, which add some difficulties to processing, grinding, and maintenance.
BODY :

FORGED CARBON STEEL A 105 / ASTM A 182 GR F 304 /F-316

BALL :

AISI 304 / AISI 316/ AISI 304L / AISI 316L

STEM:

AISI 304 / SS 316 / SS 304L / SS 316L

SEAT&SEAL :

PTFE / CFT / RPTFE/  GLASS FILLED PTFE

MFG STD :

BS 5351 / BS 5159

TESTING :

BS 6755

OPERATION :

LEVER MS WITH ZINC PLATED / SS WITH PVC SLEEVE / GEAR OPERATED / PNEUMATIC ACTUATOR/ELECTRIC ACTUATOR

ENDS :

SCREWED TO BSP, BSPT, NPT,S\W,ENDS TO ANSI B 16.11

HYD TEST PRESSURE :

BODY:211 KG / CM2
SEAT:70.38 KG / CM2 FOR 15MM TO 25 MM
51 KG / CM2 FOR 32MM TO 50MM

SIZE RANGE :

6 NB TO 50 NB (1/4″ TO 2″)
We might work together and might start a trustworthy work relationship for a long time.