Our Pipes are produced according to International ASTM ANSI Standards, ASTM API Standards, and ASTM DIN Standards in India. 
The pipe is a continuous pressure-tight cylindrical hollow, used in the piping system to convey liquid, gas, and sometimes solids.
Class of Pipes (Examples of Pipe Used in Oil and Gas)
Various kinds of pipes are applied in various design requirements, recognizing technical and commercial parameters. For little & average dimensions requirements, seamless pipes are further recommended whereas, for more substantial bores, welded pipes are numerously budgetary.
Based on the process of pipe fabrication, Pipes are mainly classified into two classes seamless and welded. Welded pipes are moreover organized based on the process of welding. There are a couple of methods to weld pipe: 1st is with filler element and 2nd is without filler element.
The submerged Arc Welding process is with filler metal welding whereas ERW/EFW and HFW are no filler welding methods to weld the pipe. SAW pipes are further classified as straight seam and spiral seam pipes. Straight seam pipes are additionally distinguished as L-SAW or long seam SAW pipes. Medium diameter straight SAW pipe has a single seam whereas a large diameter pipe has a two-weld seam.
To completely know pipe class and piping specification you are required to know the basics of piping. Pipe includes a very large part of any process plant. If you see at the Oil Exploration program, The Refinery, and the Petrochemical complications, one thing that grab the concentration is a complex network of piping. Piping is used to convey different processed matters from one bit of equipment to another. But why? 
A process Plant is a place where multiple exercises are performed in a specific direction to transform raw substances into a useful commodity. Interconnected pipe and pipe segments are used to convey raw material, intermediated product, and ultimate product to the coveted position.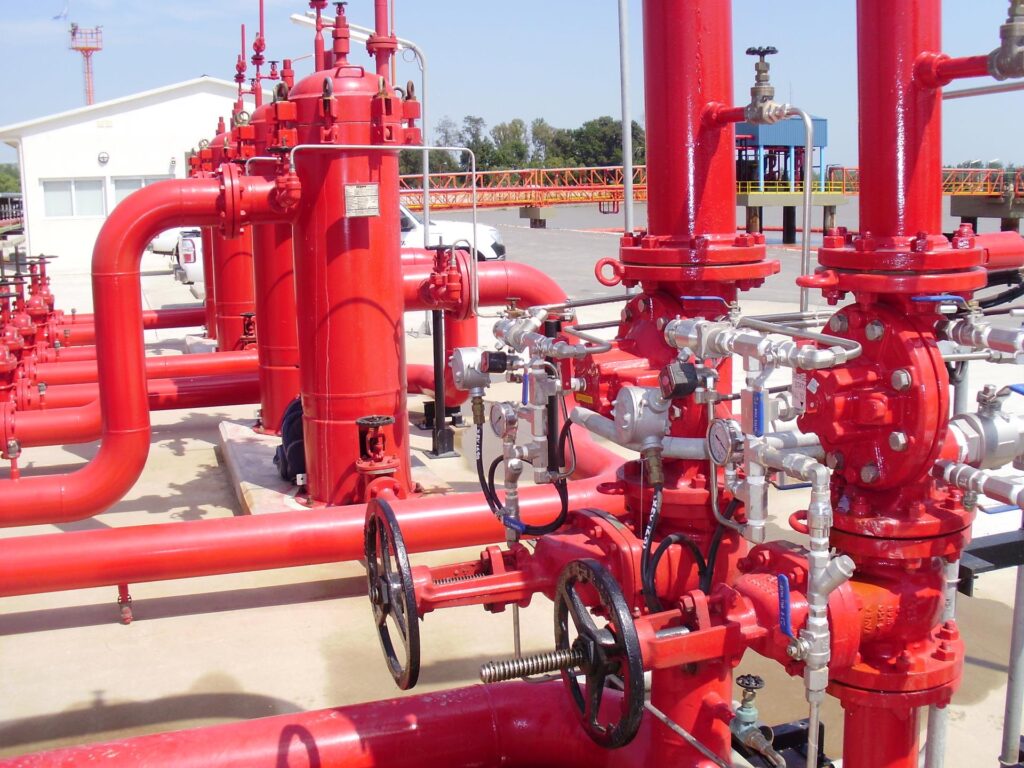 Pipe Class is a charter that separates the type of the components such as a type of pipe, schedule, material, flange ratings, branch types, valve types and valve trim material, gasket, and all the other Elements specifically demanded to be used for various fluids under various operating situation in any manufacturing plant or production premises.
Pipe classes are designed taking into account as per the below measures:
Working Pressure.
Temperature.
Corrosive conditions.
Various material specs are set apart in separate "Piping Class". The pipe class is part of the Piping specs.
A short code is used to include all the knowledge suitable to the provided pipe class. This pipe class is further involved in the line number so that field development engineers can effortlessly tell the difference in the material needed.
Pipe Specs are technical charters that are mainly provided by private companies to address supplementary necessities relevant to a particular product or supplication.
Pipe Specs gives explicit/further demands for the materials, components, or services that are beyond the code and regular requirements. 
Why the specs are necessary?
It empowers a buyer to incorporate specific provisions as per design and service requirements.
It also supports the Modification of the product.
Please note requirements in the specification is Must meet desired specifications.
Normally, oil & gas Plants produce their specification during the FEED step that is front-end planning and design or sometimes utilizes quickly obtainable specs from well-established organizations such as Shell, Bechtel, EIL, and chevron.
Pipe dimensions are given in size and schedule numbers. Three separate phrases are commonly utilized to determine the size of the pipes:
NPS – Nominal Pipe Size
NB – Nominal Bore
DN – Diameter Nominal
Dimensions of the pipes are covered in the following Standard:
ASME B36.10 – Welded and Seamless Wrought Steel Pipe (Carbon & Alloy Steel)
ASME B36.19 – Stainless Steel Pipe
Products Details and Specs
Our product range includes Carbon & Alloy Steel Seamless Pipes, Tubes, Heat Exchanger & Boiler Tubes, Square & Rectangular Pipes/Tubes, M.S. ERW Pipes and Tubes, G.I. Pipes, Corten Steel Tubes, Pipes for Scaffolding, Spiral Welded Pipes, etc. are met at MTS.
We might work together and might start a trustworthy work relationship for a long time.